I am listening to this song over and over and over and over again.
Arms Like Boulders - The War On Drugs
Since coming home from school last Saturday, I've been trying to do things as "American" as possible. It's some half-brained scheme to absorb as much USA before I leave for four months and become a visitor. Stupid, I know, especially considering the fact that I'm going to the one country in the world (except Canada) that's the least different from the one I know. At least that's my xenophobic pre-departure impression.
Stupid, also, because me trying to be hypo-American is just some skewed justification for buying Baconator combos.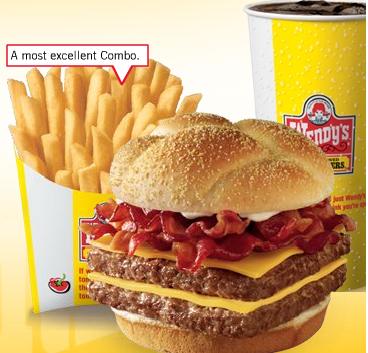 My primary goals for this year were to study in London and to land an internship for next summer that met the following criteria:
1.) A major city that's not Philadelphia
2.) A prominent newspaper, magazine, or other publication
3.) Paid
The process was (foolishly) unknowingly stressful. I've had three previous internships (88.5 WXPN, Philadelphia Weekly and MAGNET), all of which were unpaid, all of which were in Philadelphia. I applied to five places that had deadlines in the fall:
The Washington Post, Ti
me Inc., The Chicago Tribune, The Denver Post and The Austin
American-Statesman
. If selected, I would hear from each publication (except Time) before Christmas break. My expectations were low, and I put together a list of 10-15 alternate newspapers, weekly papers, magazines and websites for which to also apply after these presupposed rejections. Almost all of these in the second round were unpaid and barely any even accepted applications before March. This was not something I wanted hanging over my head while in the midst of the rare chance to immerse myself in another country.
With over 500 applications for some 20 or fewer spots, The Washington Post was a crapshoot, and I wasn't the least bit surprised when I did not get an offer.
Likewise, as I learned via mass email, The (Austin) Statesman received over 400 apps for 4 spots. Not surprised, but bummed that I wouldn't have the opportunity to spend the summer in one of the musical capitals of the United States.
Then the Tribune filed for Bankruptcy.
Which left Denver, a paper and a city that I knew nothing about. I applied merely out of interest in the region and the paper's prominence.
While studying for finals in the Pattee Library at PSU (above), I got the call, which ended up being a spur-of-the-moment interview with the A&E editor. I hung up the phone with a much-needed finals week boost, though pessimistic about my chances after the editor made it a point to say I was among several others being considered for the position in his section.
Then came two weeks of emails, of sending additional clips, of non-stop inbox checking and of broken sleep. I left my apartment, drove home with my Penn State life packed in to my Jeep, listening to
Cardinology
on repeat, specifically "Let Us Down Easy," mulling over uncertainty.
I arrived home to an empty house, checked my email with my coat still on, and was formally offered a 10-week internship as a full-time staff writer. After traveling Europe for four months, I will come home for barely a week...and prepare to drive across the country to an unfamiliar city, where I will keep my invisible 'visitor' tag for another few months before my last year of college.
But, for now, I'm putting off packing and watching The Wire.